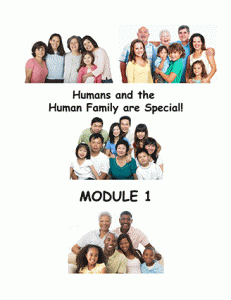 Module 1 Objectives:
Describe the effects of life events during childhood on an individual's physical and emotional development.
Explain the role of adult nurturing on the growth and development of children.
Explain the role of support systems in meeting the growth and development needs of children.
Explain potential consequences of parenting practices for the individual, family and society.
Analyze common practices and emerging research about discipline on human growth and development.
Determine the possible impacts of abuse and neglect on children and families and describe methods of prevention.
Download or view book:
Download or view PowerPoint slides:
Teacher Resources: